SIAL MIDDLE EAST 2014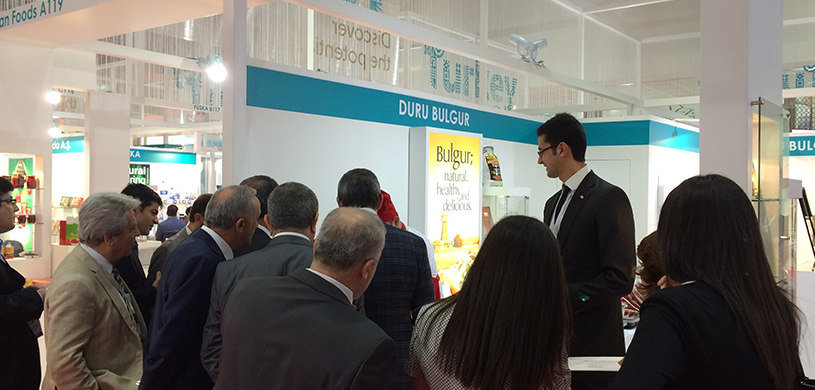 The North Africa's most important exhibition Sial Middle East hosted their visitors on 24-26 November. Duru Bulgur participated in one of the most important North Africa's food exhibitions in Abu Dhabi of United Arab Emirates. This year it was held for the the 5th time, 17,000 visitors and 744 participants came from 50 countries.
Duru Bulgur promote their products, and also presented flavors made from bulgur to visitors. Dishes with bulgur got 10 point from visitors. During of exhibition , recipe books and samples of product were presented.
Friday, November 28, 2014