FULL SUPPORT TO CULINARY CAMP FROM DURU BULGUR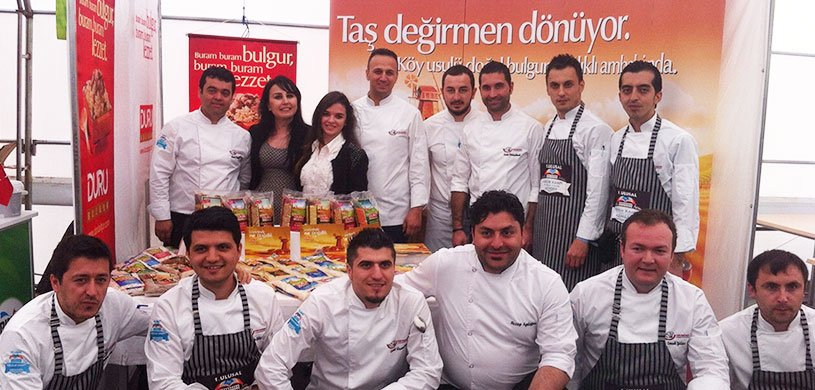 25 April- 2 May Duru Bulgur supported first national cookery camping by alumni association of culinary school (ASOMDER) in Bolu. Students from 35 different departments of cookery,gastronomy and culinary arts faculty attended camp.
Students and university lecturer trained by the chefs who are the most important in Turkey and specialist their subjects. During of training, they prepared presentation plates. Bulgur and Quinoa which is one of the training topics, was explained by Murat Dağlıoğlu from Grand Hayatt Executive Sous Chef and Ayşe Sarımehmet from Duru Bulgur, Marketing and Public Relations Executive . Also classic tabbouleh, cold bulgur soup, and local flavor of bat, were made. In the same time, informations were gave about bulgur and wheat history, production of bulgur, rising commercial e.t.c. At the end of training cook book , named Tarihinden Tarifine Bulgur is prepared by Duru Bulgur, gave as a gift to all participants.
Thursday, June 04, 2015