FULL SCORE ON DURU BULGUR FROM DANİSH!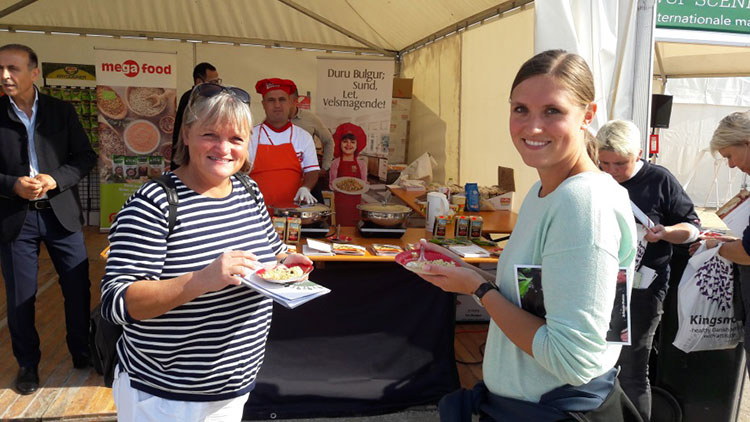 Duru Bulgur attended Aarhus Festival in Denmark between 1 – 3 September.
Duru Bulgur had a chance to meet with Danish at Denmark's biggest food festival Aarhus. During the festival visitors were welcome to taste bulgur pilaf with vegetable, mushroom, corn, tuna, and chickpeas, as well as bulgur salad with vegetable, and bulgur salad with honey and fruit. Apart from tasting many different dishes prepared with bulgur, visitors also had an opportunity to learn more about benefits of bulgur. Denmark loved the taste of bulgur!
01 September 2017