DURU BULGUR WAS LOVED IN DUBAI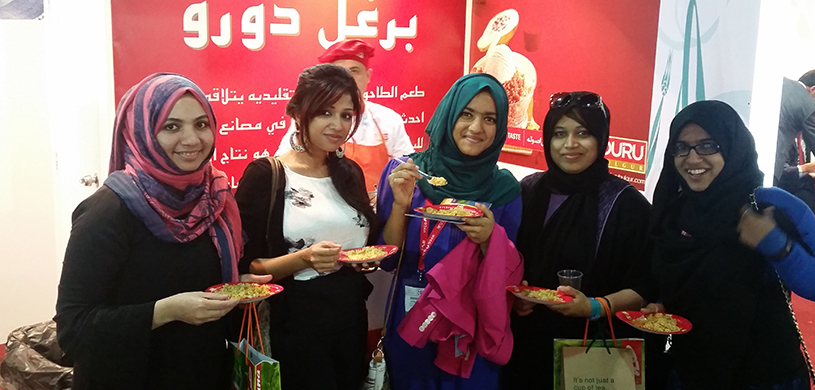 Duru bulgur attended to 20th Gulfood exhibition between 8-12 of February.
One of the world's largest food exhibition was held in Dubai Gulfood between 8-12 February 2015. 400 companies and 80,000 visitors came from 90 countries. Duru bulgur took place at the exhibition which was organized for the 20 th time this year and it is the most important exhibition of the global industry located in Dubai.
During the exhibition Duru Bulgur served to visitors different varieties of dishes made with bulgur. Completely natural and pure Duru Bulgur products were appreciated very well by the visitors.
Duru Bulgur has a mission to promote bulgur which is our heritage and also a traditional food to all of the world. Cook books which including bulgur recipes were given as a gift to visitors.
Friday, February 12, 2014