DURU BULGUR WAS AT GELİŞİM UNIVERSITY!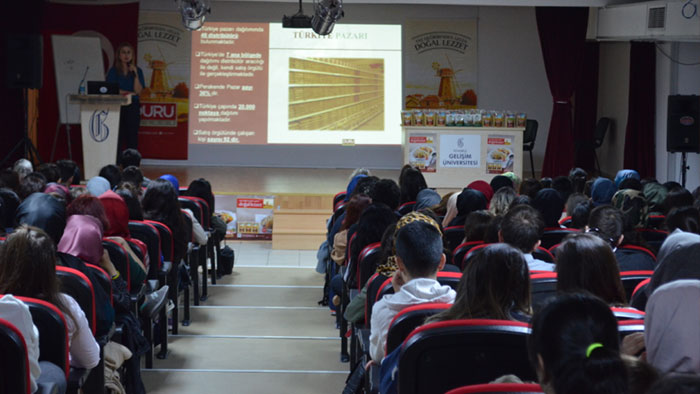 On Monday 23rd of October Duru Bulgur met with Cooking and Food Technology students of Gelişim University.
During the highly attended educational seminar benefits of bulgur, history of wheat and bulgur, easy use, and many different recipes were covered. Questions of students were replied by Duru Bulgur Marketing Director Ayşe Sarımehmet in an interactive educational event. At the end of the educational seminar a certificate, and a Bulgur Recipe book of Duru Bulgur publications were given a present to 300 attending students.
23 October 2017