DURU BULGUR TOOK GREAT APPRECIATION IN ISTANBUL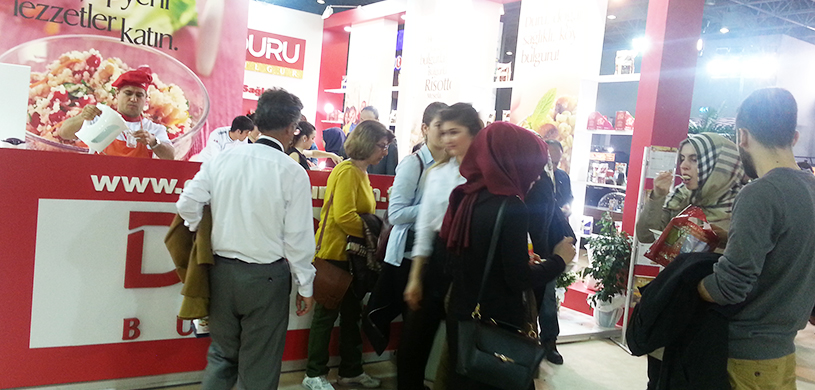 Duru Bulgur attended CNR Expo EDT Exhibition on 25-28 of March , which was held for the 3rd time this year ,only for sector professionals. 400 exhibitors and 55000 professional participated in the exhibition. Duru Bulgur promoted products at the exhibition.
In the same time flavors made of bulgur adapting from world cuisine, were presented in the exhibition. During of exhibition cook books and product were given as a gift.
Sunday, March 29, 2015