DURU BULGUR CONQUERED HEARTS IN ISRAFOOD WITH SPECIAL TABBULEH SALAD!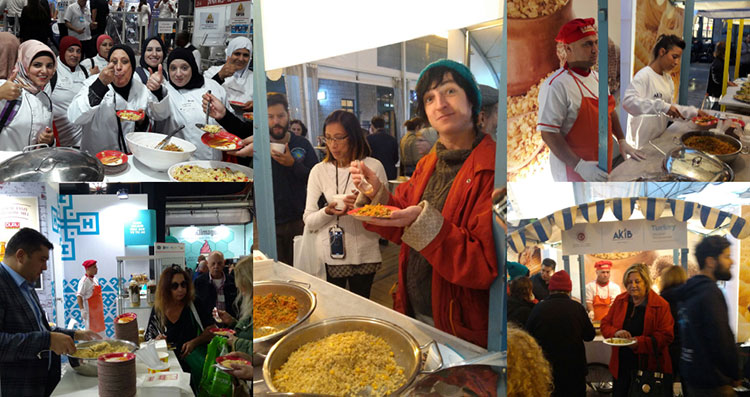 Duru Bulgur's award winning product Extra Extra Coarse Bulgur was also very popular in Israfood 2017.
ISRAFOOD 2017 Food Fair, organized for the 34th time this year, has stamped the Turkish cuisine. In Jerusalem and Tel Aviv, two separate Turkish Days were organized showcasing bulgur, cezery – Turkish delights, kunafah, turnip – şalgam. Long queues were formed in front of Duru Bulgur stand, where Tabbuleh salad – a known flavor in Palestine and Israel – was served. People accustomed of using medium bulgur in their kitchens were taken by surprise by size and taste of extra extra coarse bulgur. Duru Bulgur Chairman Mr. Ihsan Duru stated that Duru Bulgur brought Palestinian and Israeli consumers together because of their passion for the same flavors.
01 December 2017