DURU BULGUR IS FAVORITE OF JAPANESE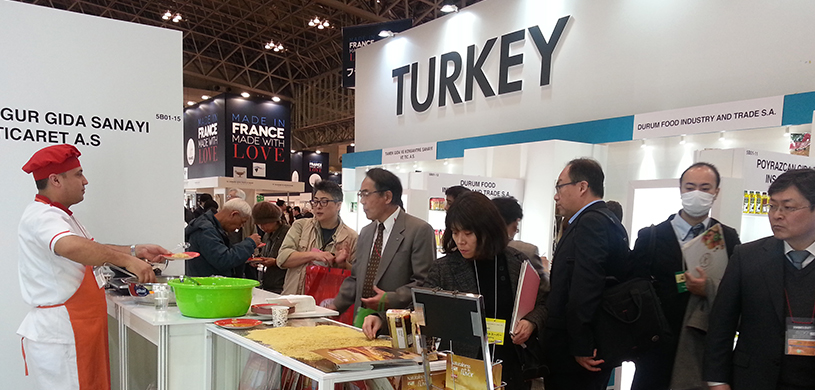 Between 3-6 March Duru Bulgur in Chiba city of Japan. 40th Japan Food Fair 2015 was organized by Turkey EIB National Participation Organization (Aegean Exporters' Association) Between 3-6 March 2015 in Chiba City, Japan. 2400 companies from 60 countries participated to the exhibition this year. Duru Bulgur presented all different varieties of bulgur and Duru Dual Bulgur Series which are easy to cook.
Duru Bulgur successfully continues its projects with perception "everything is possible with bulgur". The unique Sushi of Japanese cuisine made of bulgur and was got 10 points from Japanese. Duru Bulgur gave to the visitors a gift book which including bulgur recipes.
Wednesday, April 08, 2015