FINE FOOD AUSTRALIA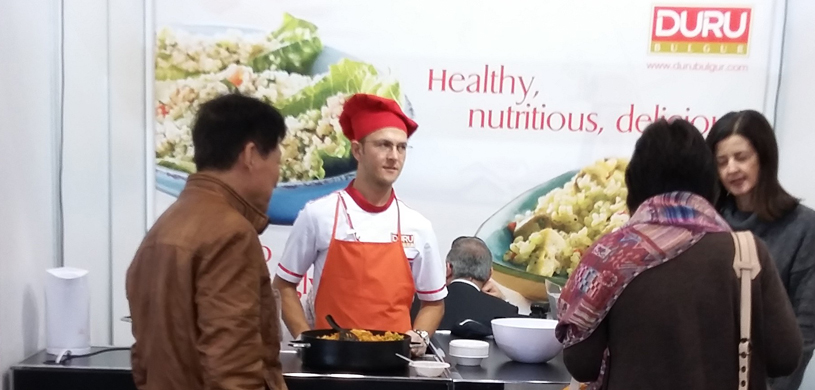 Fine Food Australia is the country's leading trade show for the foodservice, hospitality and retail industries that presents new and innovative products from around Australia and from over 45 countries internationally, as well as live demonstrations, master classes and industry recognised competitions.
Duru Bulgur and Australian distributor Basfoods worked together to educate both foodservice and end users about Duru Bulgur. An exciting range of dishes including; Tabbouleh, Fruit Salad with Bulgur, Bulgur with Mushrooms and Bulgur Pilaf made from Duru Bulgur products were enjoyed by visitors.
Australian distributor Basfoods received a number of enquiries from businesses and consumers regarding purchasing the product.
Sydney September 2015