DURU BULGUR IN KOSOVA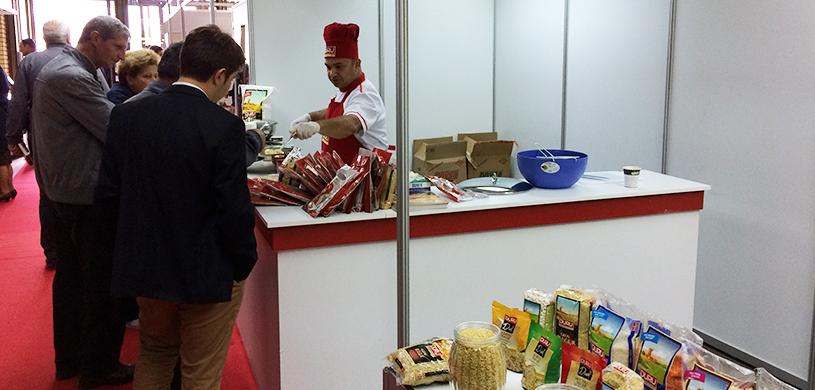 Duru Bulgur was in Kosovo's Pristina city. This year the 14th Food, Beverage and Catering Trade Exhibition was held in Pristina on 8-11 October.
Duru Bulgur who has natural , healthy and so delicious bulgur products introduced them at the fair, in the same time offered to visitors different variety meals made from bulgur. A recipe book, including history of bulgur and recipes with bulgur, was given to visitors.
Sunday, October 12, 2014