DURU BULGUR IN BRAZIL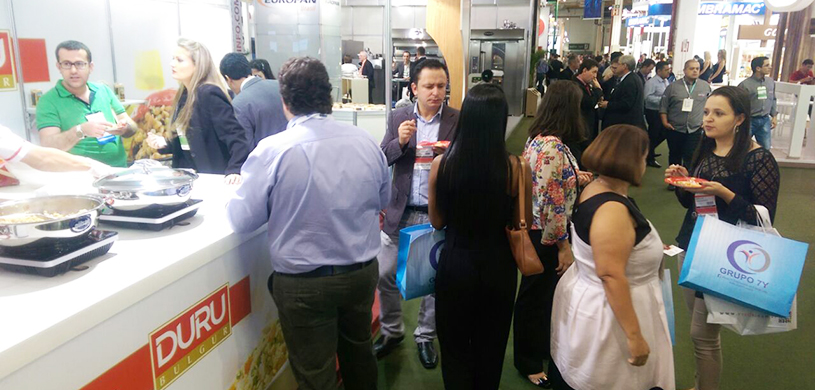 Between the date of 4-7 May Duru Bulgur participated in Apas International Supermarket exhibition which was held 30th this year.
3000 companies from 70 countries participated, over 75.000 professionals visited , Duru Bulgur also took place at the exhibition.
Duru Bulgur who is exporting its own brand 5 continents, promote bulgur to world with it's acquired mission since 1935 , also at Apas exhibition; Duru Bulgur served to visitors different varieties of dishes made with bulgur like all other exhibition.
In addition to tasting bulgur,also gave information to visitors about how to made bulgur production,how it is used in the kitchens and relation between bulgur and health. Duru Bulgur products are completely natural and pure and at the production of bulgur only is used water and wheat , were liked very well by Brazilians who are eating bulgur for the first time.
Sunday, May 10, 2015