DURU BULGUR GAINED GRAND SUCCESS IN FRANCE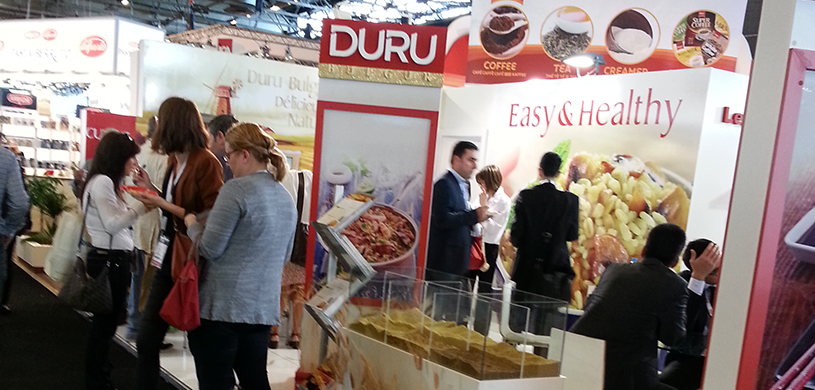 Sial Paris is one of the most important food exhibition in the world and have been organized every two years since 1964. This year it took place between 19-23 October.
In total 150.000 professionals from 200 different countries visited the exhibition and 6500 companies from 105 different countries participated in it. Duru Bulgur presented many different and very tasty bulgur dishes creating feast of taste for visitors.
Duru Bulgur introduced bulgur, pulses and rice as well as its innovative product Duru Dual Bulgur series to visitors and got credit for Duru Dual products.
Duru Bulgur takes a mission to introduce bulgur to public, to everybody who doesn't know it by serving bulgur flavors to visitors and in the same time presenting recipe books with informations about the nutritional values of bulgur and recipes of bulgur dishes.
Friday, October 24, 2014