DURU STAMP İN BIOFACH EXHIBITION!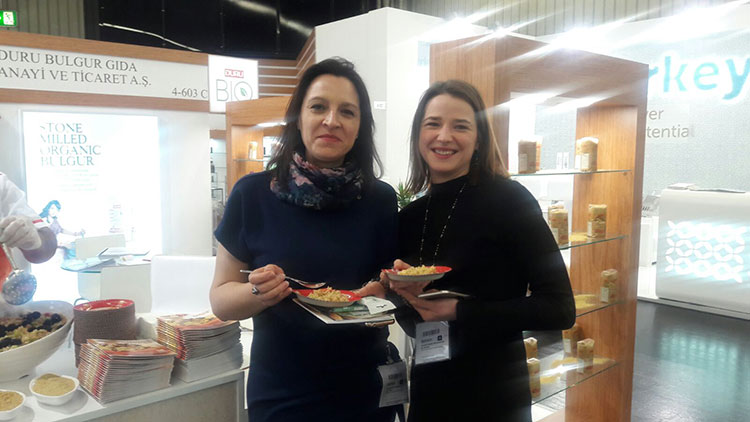 Duru Bulgur participated Biofach exhibition which took place in Germany.
Duru Bulgur announced itself with two new products at Biofach 2018. During the fair Healthy and tasty organic coarse and organic fine bulgur products, produced for those who are taking extra care about their health and for those who are searching for organic products, were exhibited. In the same time, visitors had a chance to taste organic bulgur, cooked by chef as a part of a tasting. Duru Organic Coarse and Fine Bulgur, with an Europe Union organic certification, which have been produced using 100% organically grown wheat, was appreciated by visitors of Biofach exhibition.