Millet, with Duru assurance in Turkey!​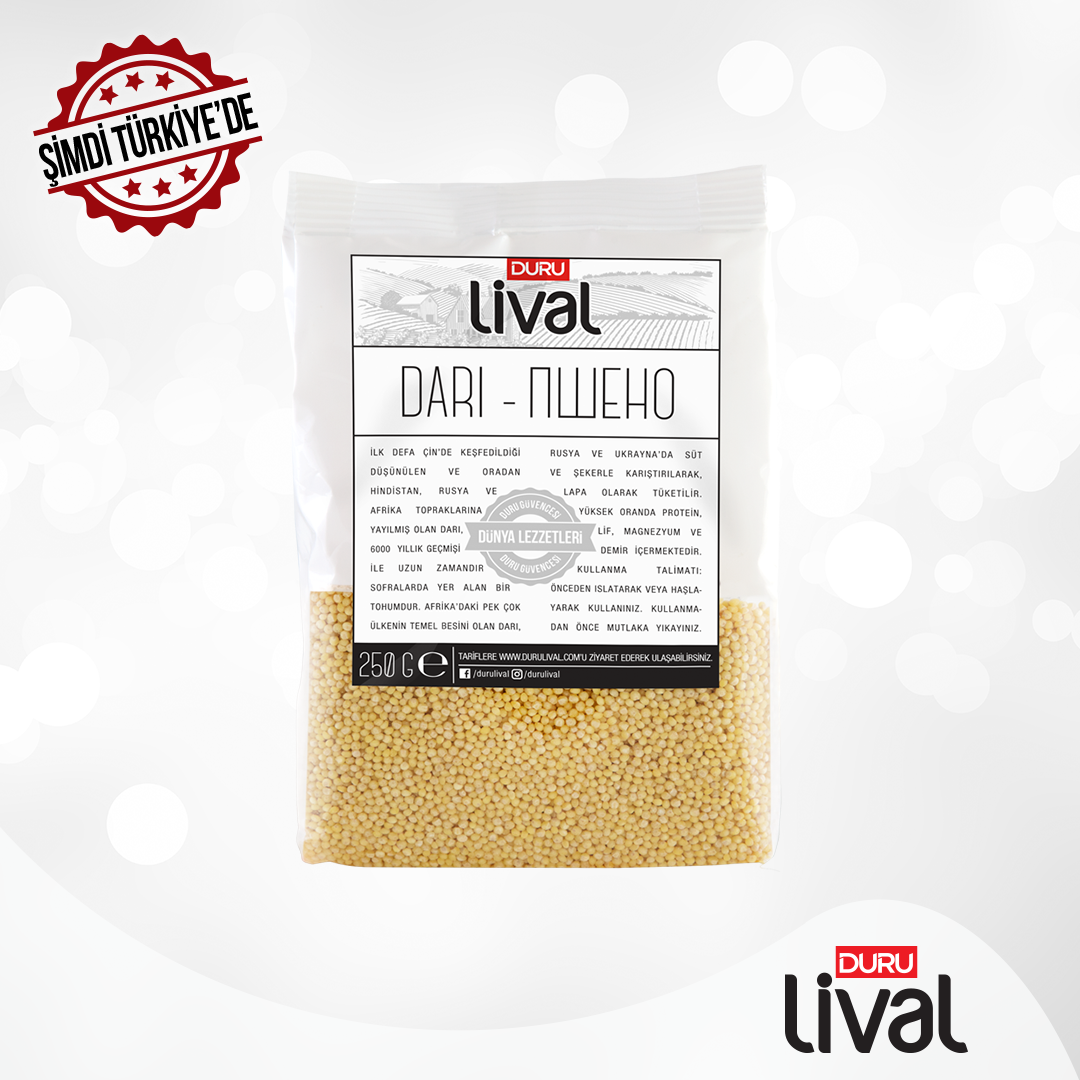 It is thought to have been discovered in China for the first time from where millet spread to India, Russia and Africa.
Duru Lival product line, which brings together tastes from all around the World, added Millet to its' range. The high level of protein, fiber, magnesium and iron found in millet has excited consumers following today's modern eating habits, which adopt popular food trends. ​