OUR HISTORY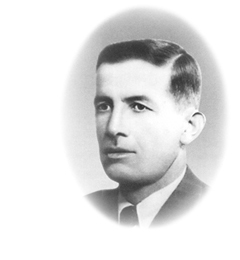 The founder of our brand, Ziya Duru started manufacturing bulgur with his brother Ihsan Duru in 1935 to meet the demands of military personnel. Ziya Duru placed great importance on producing a natural, high quality product which he has passed onto his sons Ihsan Duru and Emin Duru.
The traditional production method involved wheat being milled with only water and the bulgur sun dried. This process remains virtually unchanged although the production process has since been automated.
This is why Duru Bulgur has a superior natural taste and remains a firm favourite with our customers.
1935

Ziya Duru established the first bulgur mill in Zugurtler Plateau near Godet River.

1936

With law on the family name, Ziya Duru obtained the "DURU" surname and used his surname as the brand name. Duru means pure and clean.

1976

Ziya Duru's son İhsan Duru became partner with his father.

1979

Our founder Ziya Duru died.

1982

Ziya Duru's son Mehmet Emin Duru joined the partnership.

1988-1990

Duru Bulgur Limited Corp. has been found by Ihsan Duru and Emin Duru.

1990-2000

The company shifted from bulk products to branded packed products and increased the product variety. National food fairs have been attended and branding is started to be created by outdoor advertisements and wet sampling. The company is ISO 9001:2000 Quality Management System certified by TUV-CERT.

2001

Identifiers of the company changed and a new corporate look was created. TV and radio advertisements started.

2003

HACCYP Food Hygiene certification.

2006

A wide distribution network in Turkey has been created with distributors and distribution warehouses. The project of "urbanization of bulgur" has started and the people in big cities of Turkey meet bulgur with Duru. Events to inform food professionals were organized and marketing campaigns were run.

2007-2008

International food shows and food contests were attended. An export team was formed.

2009-2010

To keep the same freshness in the products, vacuumed packing for the products was used. Marketing in the international markets continued.

2011-2015

Wet and dry samplings were done in many stores in Turkey. With the project of "Let young generation meet bulgur", Dual line was formed and tasting in the university spring days were done. New lines of Vital and Lival were introduced to market. The total number of countries Duru exports to world reached to 40.

2019

"Duru Pratik" launched on the market.