Yellow Lentils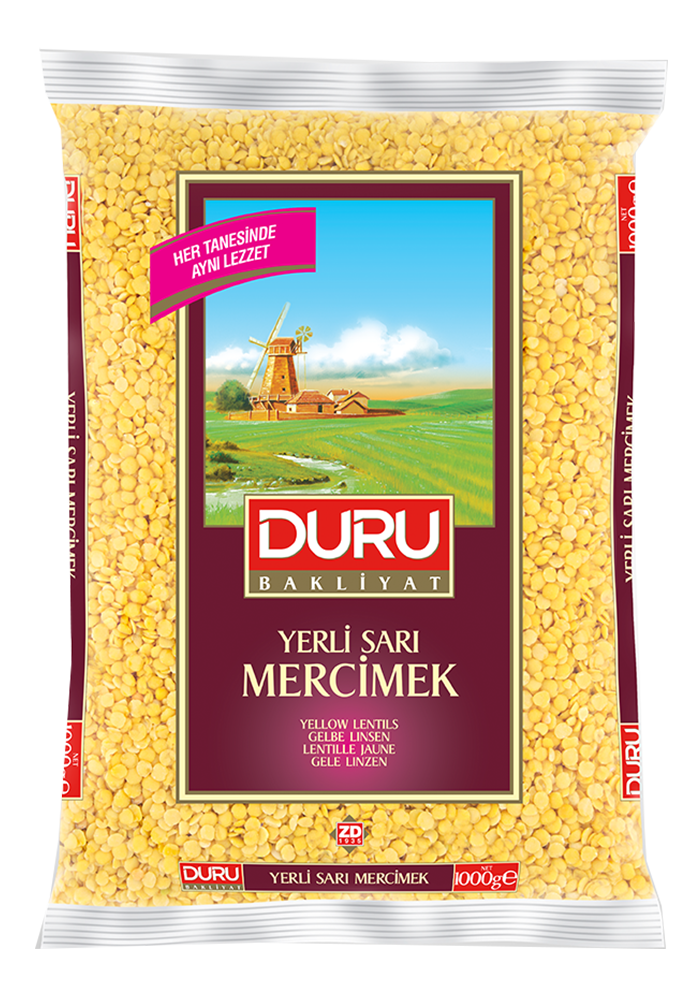 Like red lentils, yellow lentils is produced by peeling the outer shell of the lentil. It can be produced as round or split; but round one is preferred more in Turkey. That's why round yellow lentils are found more compared to split ones in the Turkish market. Yellow lentils are not grown and consumed in big quantities; however it is used in fine dining restaurants who seeks great taste. Duru is packing Aegean region's yellow lentil.
Origin: Turkey
Type of Meals the Product can be used in
*Soups *Meat Balls
You can visit www.durulezzetler.com for recipes including yellow lentil.
Packaging Available for the Product
Packing Size
Pcs in a box
Boxes in 1 pallet
Shelf life
1000 g
6
160
2 years
Serving size: 60 g
Nutrition facts are calculated on 60 g dry material, over 2000 kcal for adults.
| Nutrients | Amount | % Daily Value |
| --- | --- | --- |
| Calories | 186 | 9.3% |
| Fat | 1.0 g | 1.5% |
| Carbohydrate | 30.5 g | 10.1% |
| Protein | 13.8 g | 27.6% |